Red Sparkler
Cue the fireworks! You and your friends will be impressed not only with the sparklers in the sky, but with the sparkler in your glass. This delicious recipe fills two pitchers so everyone can enjoy a cocktail during the fireworks.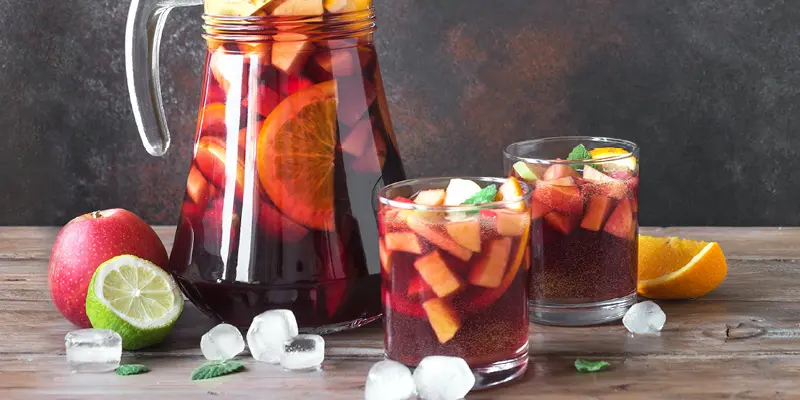 Ingredients
1 1.5-L bottle

Wilcox Clarion River Red

, chilled

32 oz cran-grape juice, chilled

2 c diced apples

2 c oranges, cut into wedges

32 oz lemon-lime soda, chilled

Mint leaves, for garnish 
Directions
Divide first four ingredients in two pitchers; stir gently.
Ladle into wineglasses.
Top each glass with soda.
Garnish with mint leaves.
Recipe Profile
Shop This Recipe