Smoky Old Fashioned
Smoky cocktails are hot, and this one will not disappoint! Smoked hickory chips infused with the spicy flavor of rye whiskey combine with a little sweet and tart from the brown sugar and bitters for a distinctive evening sip.
Ingredients
Serves 1
Glass Type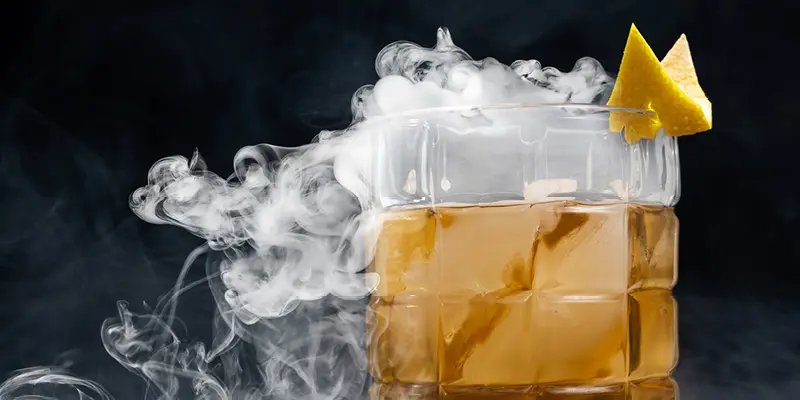 Ingredients
4 dashes

bitters

4 tsp brown sugar

2 orange twists

Lemon peel, for garnish

Hickory wood chips, for garnish
Directions
Smoke hickory wood chips in a glass decanter.*
Muddle first three ingredients in a mixing glass.
Add ice and whiskey.
Stir until well-chilled; strain into prepared decanter.
Cover the top and let mixture rest for 2 minutes.
Place a large ice cube in an old-fashioned glass.
Slowly pour smoked cocktail into prepared glass.
Garnish with lemon peel.
Recipe Profile
Shop This Recipe