Old Fashioned
The old fashioned is one of the oldest cocktail drinks on the books. Its four main ingredients are even served in a glass of the same name. This is as classic as it gets! Originally served room temperature, today it's commonly enjoyed chilled over ice.
Ingredients
Serves 1
Glass Type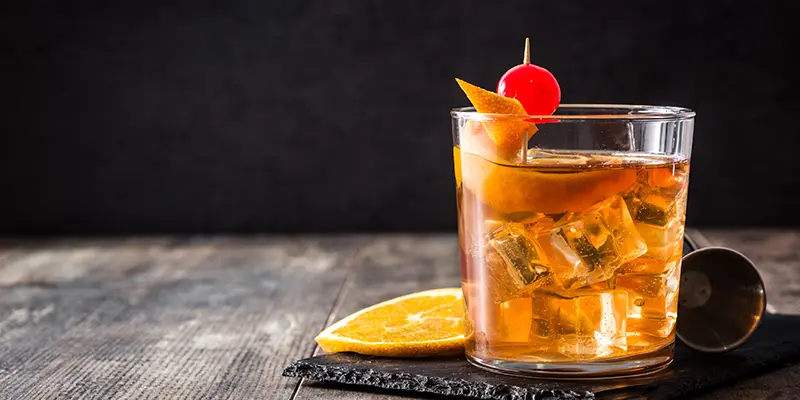 Directions
Muddle first three ingredients in an old-fashioned glass until sugar is dissolved.
Fill glass with ice and add bourbon; stir gently.
Garnish with orange peel and cherry.
Recipe Profile
Shop This Recipe