Fruity Fall Sangria
Break out the blankets and host a crowd-pleasing fall picnic featuring white chicken chili and our Fruity Fall Sangria made with Imagery Chardonnay, fresh fruit and sparkling water. It's the perfect complement for autumn's color show.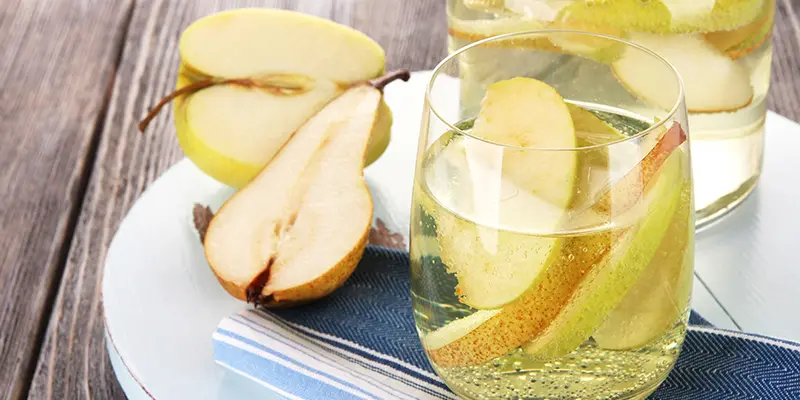 Ingredients
750-mL bottle

chardonnay

24 oz sparkling lemon water

1 pear, sliced

1 Tbsp fresh ginger, diced

1 tsp ground cinnamon
Directions
Combine all ingredients in a large pitcher.
Refrigerate for at least 12 hours.
Ladle into wineglasses filled with ice.
Recipe Profile
Shop This Recipe