Fiery Caramel Apple
Cozy up to the fire with this winter warmer featuring Fireball Cinnamon Whisky, apple-flavored brandy and a few dashes of lemon bitters to balance the sweet flavors in this hot cocktail. It's the perfect drink to melt winter's frost away.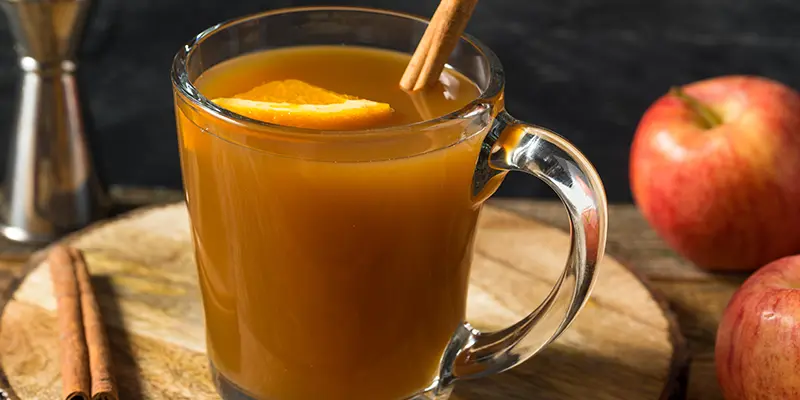 Ingredients
1 ½ oz

Fireball Cinnamon Whisky

½ tsp caramel

4 oz hot apple cider

5 shakes lemon bitters

Orange quarter, for garnish

Cinnamon stick, for garnish
Directions
Combine first three ingredients in a mug.
Top with cider and bitters; stir.
Squeeze orange quarter over top then drop in glass.
Garnish with cinnamon stick.
Recipe Profile
Shop This Recipe